Voluntary Work While at University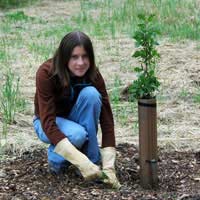 University students get a bad reputation for being lazy and self-centred, but the masses of students who engage in voluntary work each year certainly contradict this stereotype. The advantages of voluntary work for university students are many. Volunteering is a great way for students to get involved and learn new things, it's also a productive way to help others.
Voluntary work can also help university students specialise in a specific area and add to their CVs when looking for paid work. Selecting voluntary work can be a little tricky, but students should try to focus on the type of work they like and the kinds of causes they support in order to make the most suitable choice possible.
Advantages of Voluntary Work for University Students
There are many advantages for students who engage in voluntary work at university. First and foremost it allows them to meet new people, often fellow students or mentors, and become involved in events in the local area or university community.
Volunteering also offers students the chance to help others in practical ways, something many students welcome after spending so much time studying and discussing issues theoretically. The ability to do practical work in an area can also help students determine where their interests lie for career choices or postgraduate study, and being able to list voluntary work on their CVs also appeals to many students.
Voluntary work can also help university students with personal growth as well. "Soft skills" such as working as part of team, leading a group, negotiating and compromising, motivating others, decision-making and teaching others can all be practiced during voluntary work.
Selecting Voluntary Work at University
The type of voluntary work a student selects at university should fit both his or her schedule and interests. Some students may have time for a steady volunteering gig that takes up several set hours per week while others might prefer to engage in day-long events that take place only every few months.
Still others might opt for volunteering to fundraise at once a year events such as fun runs or clothing drives. In addition, students should consider causes which catch their interest. Many registered charities accept university volunteers and most universities have a variety of clubs, societies or other groups that could use new members for their events and programmes.
Students who can't find a group that interests them might consider starting their own, or carving out a voluntary gig that would. Some students may also choose voluntary work based on the networking opportunities. If who they know, and they could engage as a mentor, is important to a student then this is another appropriate method for finding the right volunteering opportunity.
Voluntary work can be worthwhile for university students on several levels. The opportunities to meet new people, learn new things, gain specialised knowledge and hone soft skills all exist within voluntary work so students should be sure to determine their schedules and interests in order to select the best possible voluntary gigs for themselves.
You might also like...