Staying Safe While You are Out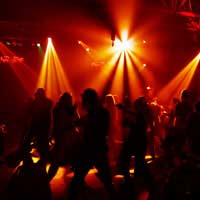 Weekends and even weekdays can be wild affairs when you are university. Many students use this time to let their hair down and cut loose, but this can have disastrous results if they push the boundaries of their behaviour and allow themselves to move well out of their comfort zones. If you have a big weekend coming up, use these tips for staying safe while you are out.
Get Planning
When you head out, make sure that you have a plan that includes where you are going and who you are going with. If at all possible, find a friend who is staying in for the evening and keep them updated on your whereabouts, and the state of your sobriety. Though you should be more than old enough to make do without a nanny, letting others know your plans is key to staying safe when you are out.
Know Your Limits
If the first step to a safe evening out is knowing your plans, then knowing your limits is next. While more than anything this applies to alcohol, it also pertains to the activities - particularly those involving drink, drugs and sex – in which you would be comfortable participating. This part of the evening is better decided well in advance, with a clear head, and in consultation with friends or family if necessary. Make these decisions early on so you won't make any bad decisions while you are out.
Use Your Head
Though the world may seem a lot friendlier when you've had a few drinks, the reality is that you become an easier target the more inebriated you get. Use your head while you are out and avoid drinks that look as though they have been tampered with, leaving your open drink on tables or bars, accepting drinks or drugs from strangers, or leaving with someone you barely know. If you know not to do it when you are sober, avoid doing it while you are drunk.
Stay Together
Going out in a group is important for your safety, but staying with that group is even more so. Before heading out agree on some ground rules for the group so that everyone understands where you will be going, what you will be doing, and who you will (or most certainly will not) be doing it with. Communicate with the group throughout the night, and if at any time you want to leave – whether to go home or go away with some one else – make sure everyone knows how they can reach you. If you do break apart from the group, check in with your friends every few hours so that they know you are ok.
Get Home Safely
Getting home can be the hardest part of going out. If you've been drinking you can't drive, but unless you're in you're local you'll be facing a long walk or public transportation. Avoid being out at night with no lift by arranging to have a sober friend collect you, calling for a cab at least a half hour before the bar closes, or making sure that you stick with your designated driver. Don't consider your night a success until the only worry left is how to head off a hangover.
Staying safe while you are out requires a lot of planning and responsibility. Just one bad decision can change the course of your evening, and your life, forever. If something does happen while you are out, call the police immediately no matter how trivial the matter may seem. Better to be safe than sorry!
You might also like...