What are the Benefits of Joining a Student Union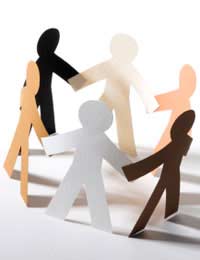 Registration at university is probably the least exciting element of any fresher's first week. There's just too much fun to be had in meeting fellow course-mates, and generally living the debauched lifestyle of the libertine. However, when you register, you're not just enrolling on your course; at the majority of UK institutions, you will also become a member of the Students' Union. For some students, that's as far as it goes, but that's a waste of the very real benefits a Union can offer.
Representation
The main reason Unions exist is to represent students locally and nationally. Once a member, you'll be entitled to vote in elections for the Officers who decide the strategic direction of the Union. This might mean running campaigns on current issues, from housing to healthy dietary habits. You can often choose to run for several different roles yourself; if your campaign is successful, you'll have genuine input into key decisions affecting your fellow students.
Over 600 UK Unions are also affiliated to the National Union of Students (NUS), which lobbies for students' interests on a national level. It also provides support for local Unions and individual students, and as a member, you can apply for an NUS Extra card, which offers discounts at a wide variety of popular retailers.
Help and Advice
Many students find that the move away from home, and the adjustment to university life, is more of a struggle than they expected. Many Unions offer specialist centres designed to help people through their time at university, offering advice on subjects as diverse as finance and sexuality. For students who feel isolated, snowed under or simply in need of a friendly face, the Union has often been there to provide exactly what was so needed.
Social Life
In addition to being the umbrella organisation for clubs and societies which run all sorts of activities, from hockey to human pyramids, the Union usually provides many of the watering holes and eateries where students naturally congregate. At a typical university you'd expect several Union bars to be dotted around campus, with regular club nights, quizzes, and musical and comedy events. You may even catch a star in the making; many up-and-coming entertainers tour the university circuit before hitting the big time. Often a Union will organise special events at nearby nightclubs, such as Freshers' Balls, graduation parties or themed nights.
The social life of a university generally revolves to a large extent around Union events, clubs and societies; the average fresher will find most of their new friends by seizing the chance to participate in these many and varied opportunities.
Jobs and Skills
One often overlooked benefit of a Union is its ability to act as a job centre for students and graduates. Most Unions will run a database of jobs tailored to suit the student looking for work during term-time or the holidays. There are usually many jobs within the Union itself up for grabs, in bar work, cleaning or admin. Many students find that this helps to establish a routine, which can be difficult when you only have four lectures per week.
In addition to this, most Unions also have a Careers department designed to help students prepare for life after graduation. For students who are unsure as to which career path they should follow, this can often be a very important and useful service, as many Careers departments provide opportunities to meet representatives of different companies, hear about possible routes into various industries, and even to apply for graduate schemes.
Finally, many Unions will have a Volunteering department designed to give students the chance to contribute to their local community. This can be a real benefit to students who struggle with the 'bubble' of student life; it can also help you to acquire skills which will be useful in later life, both professionally and personally.
It's true that you can come out of university with a degree, without taking advantage of the benefits of Union membership. But if you really want to enjoy life as a student, making friends, broadening your mind and enhancing your career prospects in the process, then it's obvious where the opportunities lie. Get out there and explore what your own Union has to offer!
You might also like...