Socialising at University as a Mature Student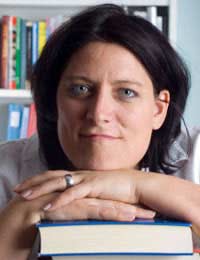 Many mature students worry about socialising at university. Some would like to but fear that they will not be accepted due to their age, while others have little interest in making more friends but worry that they will become isolated as a result. The good news is that socialising as a mature student needn't be a chore. Mature students can easily get together with others to study, for meals or snacks, in clubs or organisations, or via a group dedicated to mature students and their unique considerations at university.
Socialising While Studying
Though of course study and revision groups should be devoted to academics, they are also a wonderful opportunity for all of the students involved to socialise a little and find out more about each other. Not only do such groups allow students to realise that they may not be the only ones experiencing problems or not understanding something, but they can ease stress by providing students with contacts who can help out should they need to miss a lecture, lose notes or experience other such stress. Some groups even choose to meet away from the university so that everyone can relax a little and experience each other in new settings.
Being Social at Meals
Many mature students commute to university for their courses, but very often lectures, seminars and exams are held around meal times. Taking a meal or snack with others before or after a class is a great way to get to know other students and possibly make some new friends. You may need to organise a group to go to the canteen or pub, or you may find that you can just ask to tag along with others. Either way, don't be shy!
Clubs and Organisations as Social Groups
Universities offer a plethora or student clubs and organisations, everything from those devoted to an area of study to performing arts groups to clubs dedicated to political parties and ideas. If you are interested in joining such an organisation, be sure to:
Review the posters plastered around the university. Many advertise club meetings and events.
Read the university newspaper to find out which groups are active, and what they do.
Volunteer to fundraise for or work at events hosted by the university.
Attend events and performances which will give you a chance to mingle with others.
Listen to the university radio station or visit the website to find out what's going on.
Show up at events hosted by your department to get to know fellow students and staff.
Sitting in on workshops or information sessions on topics which interest you.
Mature Students Groups
If you enjoy socialising with a broad cross-section of the university but would still like a way to connect with other mature students then you may need to attend or create a mature students group. These groups allow mature students to come together to discuss common concerns and stresses, share solutions and generally feel less alone in their university experiences. Some such groups even become active with other mature student groups at other universities so you may be able to make even more contacts and broaden your network and experiences once you become a member.
There are many options for socialising as a mature student at university. Study groups, meals, clubs and organisations and dedicated mature student groups all offer mature students the chance to meet others and have some fun.
You might also like...