Blind Dates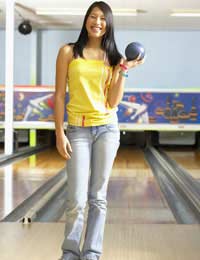 Of course we all hope for our own McDreamy when we agree to be set up on a blind date but unfortunately many of us end up with a McDreary instead. Blind dates are not for the faint of heart, nor are they for secret perfectionists who can not bear to give up control of their lives – even for an hour. Nope, blind dates take courage, creativity and above all a great sense of humour. If you prefer to expect the unexpected, then ask your friends to set up a few blind dates and enjoy wherever fate takes you!
Ask for What You Want
Remember when you were little and all it took was sitting on Santa's knee for you to find that new bike under the tree? A similar line of reasoning applies to blind dates. If you don't ask for what you want how can your friends and family deliver? Approach acquaintances and let them know that you are open to the idea of being set-up with a stranger. Then remind everyone that this does not make you a loser; it makes you an adventurous risk-taker which may be more than you can say of them!
Expect Little and You Won't be Disappointed
The trick to having any kind of fun on a blind date is to expect little of your encounter so that way you won't be disappointed. Don't expect roses or wine, don't expect witty quips or deep insights and certainly don't expect a gorgeous face or perfect appearance. Instead, figure that at the very least you'll meet someone new and if that doesn't do the trick then remind yourself that at least you'll have an evening away from EastEnders.
Stay Inside Your Comfort Zone
Blind dates are risky enough so there's no reason to put yourself outside of your physical comfort zone as well. Take care to keep yourself well protected when meeting up with a stranger, and remember:
Well lit, public places with others around are better options than meeting in either person's home.
Meeting up for a day-time coffee will keep things informal and loose, as opposed to a full meal which may drag things out unnecessarily if they aren't going well.
Avoid alcohol to help keep your head clear, or if you do decide to indulge you should keep track of your drinks at all times.
You should never give anyone money, your bank details or agree to do anything financial for them regardless of what kind of story they might tell you.
You can, and should, leave immediately if your partner does not look as described, act as described or otherwise makes you uncomfortable.
Just Have Fun
As long as you take care to protect yourself appropriately, spend the rest of your blind date having fun! Don't worry about impressing anyone, falling in love forever or meeting the match of your dreams. Instead, concentrate on having a laugh, meeting someone new and doing something that will make you smile. If you're stuck for ideas for your blind date, dream up something silly like:
Going roller-skating or ice-skating.
Entering a karaoke contest.
Challenging your date to an arcade competition.
Trying a little ten-pin bowling.
Checking out a couple's cooking lesson.
Joining in a ballroom dancing lesson.
Almost anyone who has risked more than one blind date can recount some sort of hair-raising adventure. Laugh at them all you want, but remember that you have to be in it to win it. Let your friends and family know that you are up for a laugh and welcome being set-up on blind dates. You never know who you'll meet, where you'll go or what you'll do – a recipe for fun if there ever was one!
You might also like...