Types of Student Accommodation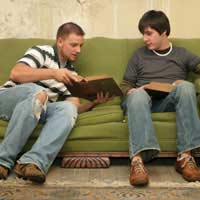 We've all heard horror stories about dark, dank, rat-ridden student accommodation. We've heard about freaky flatmates, funky moulds and funny smells. While these are largely urban legends, there are still some shocking student accommodations out there. Make sure that you don't get stuck in one of these caverns by starting your accommodation hunt well in advance of when you hope to move in and researching all of your options before making your final decision. And of course, keep your fingers crossed!
Halls of Residence
Halls of residence are accommodation provided by the university, though at a cost to the student. These halls may be mixed sex or single sex, catered or self-catering, with single rooms or shared rooms and with en suite bathrooms or shared bathrooms. The cost of these rooms will vary according to these variables and the university you attend, and there may be further rules such as visiting hours, quiet hours, alcohol and guest policies and opening hours out of term. This type of accommodation is usually in short supply, so if you are hoping to live in a hall of residence at your university, inquire early about application procedures.
Private Rentals
The private rental market flourishes in and around universities, and some institutions even own properties that they then rent out to their students. If you are considering private rental accommodation, research the average rent rates, the kinds of leases on offer and how many flatmates can live in your proposed accommodation. Depending on your budget, a variety of different options exist, including:
Bed-sit or rented room, usually in a family home, sometimes with cooked meals included.
Flat, or self-contained unit in a converted house or building.
Purpose built apartment.
House.
Investment Properties
Most students can't afford to buy their own properties, but a lucky few have parents or other relatives who see the potential in purchasing an investment property near their university. If you are one of these lucky students, thank your family profusely! Then make sure that you and the property owner are both well aware of your responsibilities. Be sure to hammer out:
If you will be paying rent.
If you will be sharing with flatmates, and if they will be paying rent.
Who will take care of the utility bills.
Who will be responsible for general upkeep and maintenance.
The rules for decorating and entertaining.
Emergency plans and preferred contacts.
No matter what kind of student accommodation you are considering, remember to do a "walk through" before you agree to, or sign, anything. Look for a general standard of cleanliness, working utilities and telephone/internet outlets. Consider if you can afford the accommodation and if you will need to purchase furniture or other goods to make it habitable. If everything seems positive, go for it and congratulate yourself on a successful student accommodation search. Well done!
You might also like...