Subletting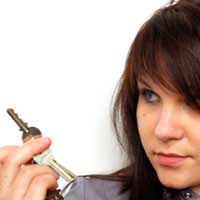 Though a convenient practice for students across the United Kingdom subletting can actually lead to many more frustrations if all does not go according to plan. The practice of subletting, or a tenant letting out an extra room in a property (rather than the property owner renting out the space), has many advantages for all involved, but it may come with substantial risks as well. Before you consider subletting an accommodation, make sure that you know all of the facts.
What is Subletting?
Subletting is a type of letting practice in which a tenant already letting an accommodation further lets a room of it to a subtenant. The subtenant then has made an agreement with the tenant only, not a lease with the property owner. Technically this subtenancy is only valid for as long as the tenant remains at the property, and often this agreement is verbal only and is never formalised into a written lease or rental agreement.
What Kind of Rights do Subtenants Have?
A major right that all subtenants are entitled to is a room of their own that no one, not even the tenant (or, in effect their landlord) can enter without their permission. Subtenants also have the rights to:
Ask for repairs to their accommodation.
Challenge rent increases asked for by the tenant or property owner.
Claim housing benefits if needed.
Unfortunately a subtenant's rights last only as long as the tenant's lease, and may well not only change in the event of a new tenant taking up the accommodation but they may be asked to vacate the premises as well.
Can All Tenants Open Their Accommodation to Subtenants?
No. The act of subletting is something that tenants carry out, but they are bound by their own leases and landlords. In fact, much of the subletting carried out by students may be illegal. If you are considering subletting an accommodation, be sure to ask:
If the type of property is inappropriate for subletting.
If the tenant's lease expressly forbids (or allows) subletting.
If the property owner/landlord has agreed to the subletting of the property.
So How Can I Make Subletting Work?
If you are aware of the risks involved in subletting from another tenant and still want to give it a go then protect yourself as a subtenant by:
Examining the property and using common sense to vet if it might be appropriate for subletting (i.e. will you have your own room, are there too many flatmates already, will everyone have ample bathroom and kitchen facilities, etc.)
Reading the tenant's lease, noting if it states anything about subletting, the rent for the property and when the tenant's lease expires.
Asking if the property owner/landlord has agreed to the subletting of the property.
Demanding a formal, written agreement to be drawn up stating all of the above as well as the agreed upon rent per week/month and naming the tenant to whom you bring your complaints and repair requests.
Where Can I Find More Information About Subletting?
Obviously if you are considering subletting an accommodation you will want professional advice. You can find more information about subletting:
From speaking with an estate agent.
Contacting your local authority.
Inquiring with local housing associations.
Consulting a solicitor.
Getting in touch with a charity such as Shelter.
Subletting can be a cheap, flexible way for many students to find accommodation during university. Unfortunately it is also a method of letting an accommodation that is riddled with risks. If you are considering subletting, do not even think about agreeing to anything before you have settled any questions or doubts in your own mind. If you do agree to move in before you are satisfied, you may find yourself out on the streets for one false move. Literally.
You might also like...
Hi, I live in a four bedroom house with my partner and another couple.Due to the recent changes in the rules gouverning Houses in Multiple Occupation introduced by the city council, we won't be allowed to share the house after the renewal of the contract. So now I am wondering what the risks of subletting are, and how can they control it? Please, share your experience and knowledge on that subject.
poline61410
- 20-May-11 @ 9:43 PM