Using Your Student Loan Wisely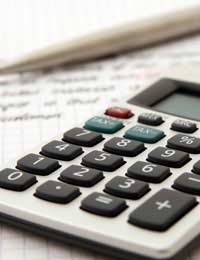 There are many different types of student loans available today, including loans from the government, from public sector organisations, from private sector organisations, from banks and even from private citizens. Loans are a specific type of financial aid, as distinct from grants and scholarships, and often require specific application procedures. Loans also generally have specific user criteria which guide students in how to spend them. Unfortunately, not all student loans cover all of a student's living expenses, so even if you do secure some school loans you may need to find a way to secure further college funding as well.
Loans, Grants and Scholarships
Student loans almost always have to be paid back. The terms and conditions of when re-payments must start, how and how often repayments must be made, and if re-payments might cease for any reason other than full repayment will all differ according to the types of student loans that are held. Grants, on the other hand, may not require repayments and scholarships, which are usually awarded due to financial need and/or academic achievement, almost never need to be paid back. For this reason many students seek out grants and scholarships as well as education loans.
Applying for Educational Loans
Applying for educational loans can be stressful, but your school guidance counsellor should be able to help you target loans that carry fair repayment terms and may be used for the purposes you need. Applying for education loans usually requires proof your education and future education plans, proof of your identity and may even require information about your parents careers and financial solvency. Some loans are not even made until you are already enrolled in higher education, so finding out what is required for an application, what is required for acceptance and when (and to whom) the loan will be paid is imperative.
College Loans Criteria
The criteria for which college loans may be used are usually stipulated clearly. Some loans may only be used for fees and tuition, some may be used for textbooks and living expenses, and some may not carry any restrictions and instead can be used for whatever the student needs as long as (s)he is still enrolled at an educational institution. Spending these loans wisely, therefore, means spending them only on what is allowed. If anything is allowed the students should use them for any of the above circumstances. Student loans should never, however, be used for purposes that will detract from an individual's education such as for alcohol, drugs or trips with no education value (and that conflict with the student's class schedule).
Securing Further College Funding
Many student loans only cover a part of an individual's educational expenses, so even if one student loan is secured further college funding may be needed as well. Applying for a variety of loans, grants and scholarships is therefore a good idea, and working part time as your student schedule allows may also be a good idea to generate extra cash.
"Wisely" is a word that many students hear about student loans, but until a student understands the terms and conditions of a particular loan (s)he may be unable to plan for all of their expenses. Starting the search early for appropriate student loans is a good way to ensure that you can build a workable plan for affording your education.
You might also like...