The Importance of Insurance as a Student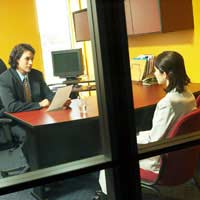 In economic terms, insurance is a form of risk management that hedges against the risk of a catastrophic financial loss. Got all that? No? Don't worry, neither does anyone else. In simpler terms, insurance is a protection against the future. We take out health insurance and pay into it every month in case we become sick in the future and need the insurer to pay for our care. We take out motor insurance and pay into it every month in case we get into an accident and need the insurer to pay for the repairs. We take out home insurance and pay into it every month in case of a disaster and need the insurer to cover the damages. See the common thread here? Insurance is a way of preparing now for the future, and protecting yourself from financial loss as best you can. Begin investigating insurance now so that you can rest easy about what comes later.
Types of Insurance
Many different types of insurance exist for a wide variety of reasons. While not everyone will need every type that is available, most people do investigate:
Health insurance – covers the cost of treatments not provided, or not provided quickly enough, by the NHS.
Life assurance – provides a lump sum payment to designated people if the holder dies. It may also be purchased to pay for a funeral and burial.
Motor insurance – covers damages to a motor vehicle and protects against claims made against the driver of the vehicle.
Credit insurance – provides protection against defaulting on loans if the holder can not work, becomes unemployed or dies.
Disability insurance – provides benefits if the holder becomes disabled and can not work.
Liability insurance – protects the holder in the event of being sued.
Pet insurance – provides cover in the event of a pet's illness, injury or death.
Professional indemnity insurance – usually a mandatory insurance for professionals such as doctors who may have claims of negligence brought against them by the public.
Travel insurance – provides cover in areas such as theft or illness to those travelling abroad.
Rental insurance – provides cover for the possessions of renters above and beyond the home insurance held by the landlord.
Obtaining Insurance
When you decide that you would like to purchase insurance for a specific purpose, shop around to see what types of insurance policies, and associated costs, are on offer. Popular insurance providers in the UK include:
Local banks. Speak with a representative of the branch in which you hold your account and inquire about the types of insurance and particular policies they offer.
Private companies such as Admiral, Churchill, Norwich Union and Endsleigh. Be sure to ask about their terms and conditions and ask to see a breakdown of possible monthly fees.
Companies and Internet sites dedicating to finding and comparing policies for you, such as UK Insurance Providers.com and E-Insurance Directory.com.
Students may put off investigating insurance policies for a variety of reasons. They might believe that they are still covered under their parents' policies, they might not want to spend the money, or they might simply believe that they are invincible and would have no use for an insurance policy. Counteract these claims by reminding yourself that the sooner you sign up for an insurance policy, the sooner you are covered for any freak accident AND the sooner you will become a preferred member due to your length of membership. Even if you don't believe you need insurance now, you certainly will in the future so make it all run more smoothly by investigating insurance policies today.
You might also like...