Building up Financial Credit While Living at Home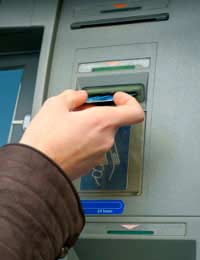 When students leave home and head off to university they usually set up a variety of utility accounts open various bank accounts and credit cards, and take out student or personal loans in their own name. These actions help students build up credit by giving them a chance to prove to financial institutions that they are responsible with their money and can pay off any charges that they incur. For students living at home during university building up financial credit can be a bit trickier. With few bills or accounts in their own name, commuting students must look for ways in which to establish good credit. Thankfully, doing so should not be difficult.
Switch a Household Account into the Student's Name
Students living at home during university can quickly and easily begin to establish good credit by simply switching a household account into their names. Obviously parental support is needed for this course of action, but selecting a fairly static account (one that is generally the same amount of money for each monthly or bi-monthly bill) will keep the financial aspect in perspective. Household accounts that could be considered include:
Cable television bills
Landline telephone bills
Mobile telephone bills
Broadband Internet bills
Rubbish or recycling service bills
Electricity bills
Gas bills
Water bills
Open a Student Account
Just because commuting students are living at home doesn't mean that they don't need their own bank accounts or credit cards. These introductory options help students manage their money and learn the importance of keeping a minimal balance in their current account, stashing away what they can to a savings account and paying off whatever they charge to a credit card. Many banks offer student services, including:
Bank of Ireland
Bank of Scotland
Barclays
Halifax
HSBC
Lloyds/TSB Bank
National Westminster
Royal Bank of Scotland
Smile
Ulster Bank
Take Out Manageable Loans
Most commuter students choose to live at home during university in order to save money, but this doesn't mean that taking out a manageable loan is out of the question. In fact, taking out a manageable loan could be a smart move to help students establish good credit and prove their financial responsibility to credit institutions. Students could consider:
Loans targeted to students with low interest rates and generous terms for paying them back

Always ask loan providers their terms before agreeing to or signing anything

A small personal loan to buy books, a laptop computer or other university supplies
A car loan in order to upgrade to the best vehicle possible for their daily commutes
A student loan to pay for university tuition, fees and associated charges
A manageable personal loan to cover expenses for travel or unpaid interning/shadowing opportunities that would complement academic studies or further future careers
Students living at home during university may not need to build up financial credit through setting up utility accounts, opening bank accounts or taking out loans, but this doesn't mean that they shouldn't do any of these things anyway. Any student, whether they live at home or not, should attempt to build the best credit that they can before heading out into the working world where they may need all that they can get!
You might also like...