The Facts About Student Banking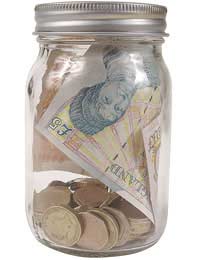 As a stereotype students have no money. You scrounge for a few pence to buy a snack, you wheedle free meals out of visiting parents and you bring home tonnes of laundry so that you don't have to pay to do it yourself. While all of these may true, the fact is that most students do have enough money to keep them going and it always pays to be smart about your money (no pun intended) no matter how small the amount. Student banking options are available to help you do just that, so dig your fortune out from under the mattress and get down to your local bank branch today. And don't forget your student card!
Look for the Bottom Line
When selecting an appropriate student account, look for the bottom line and don't be swayed by the bells and whistles. Of course it's great if a bank wants to give you free driving lessons or CDs just for opening an account with them, but remind yourself that you are not there for the freebies. Instead, be sure to investigate:
If you will need to keep a minimum amount of money in your account (which therefore you will not be able to spend without penalty).
If you will be charged for transactions such as ATM withdrawals, and how much will be debited from your account per transaction.
If you are being offered an overdraft, how large it is and on what terms it is being offered.
If you are being offered a credit card, how large is the credit limit and on what terms is it being offered.
If cheques and/or debit cards are offered with your student account.
If you can avail of phone and internet banking with this account.
If you will be charged quarterly "service fees" on your account, and how much you can expect to pay.
If the bank also offers graduate accounts for when you finish at university.
If you feel comfortable with the bank representative and do not feel pressured to sign anything.
Shop Around
Of course, if you have nothing to compare a bank's student account package to then they all seem pretty great. Before you decide on anything, shop around and get a feel for what all banks are offering to new students. If you don't have the time to physically visit each bank, then check out:
Moneyfacts.co.uk, which gives a yearly comparison of student accounts offered by the larger banks.
Moneysupermarket.com, which allows you to set search criteria and compare over three hundred banking accounts.
Reviewcentre.com, which allows readers to review their own accounts for an insider scoop.
Moneyextra.com. which also publishes a yearly comparison of student accounts with a handy "apply online" option.
Banks love to get their clients young and they particularly love students who will soon become graduates and start bringing them a nice pay packet each month. To avoid being sucked into an account that doesn't work for you, take the time to examine the types of accounts each bank is offering when you head off to university. Make sure that what is being offered suits your needs and your lifestyle, and never be swayed by a free Frisbee or because your friends are all signing up for something. Use your head and you'll be taking your first step towards your first million. Now doesn't that sound nice?
You might also like...