Practicalities of Becoming a Mature Student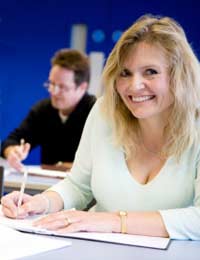 There is a lot to consider before becoming a mature student. As you look around at particular programmes, remember to consider the fees, potential sources of financial help, childcare options, available courses, transportation options, available sources of study assistance and how well a particular institution supports its mature students. Once you have information on all of these factors you will be able to make a more informed choice about your return to education.
Required Fees
One of the major factors that ultimately determines where and when mature students return to education is the fees that they will need to pay. As you look at your options, investigate the fees associated with each course. What are they? Are there any related fees for simply enrolling as a student? If you commute to your classes would there be any reduction in fees? When do the fees need to be paid? How will the fees need to be paid? Will the fees differ if you are a full time student or a part time student? Is there any chance that the fees could increase while you study? Try to search out all possible fees that could apply to you so that you have the broadest picture of how much you will owe to a particular institution should you enroll.
Financial Help
As you investigate the fees that will be required for a particular course or at a particular institution also research any potential sources of financial help. Do you qualify for any grants or scholarships from an institution? Does your local authority offer any financial assistance for mature students? Are there any broad-based or discretionary funds for which you might qualify to help you return to education? Do you belong to any groups, clubs or societies which might offer financial assistance? Remember, in addition to fees you will also need to support yourself during your return to education so there might be a wider variety of sources willing to help you with specific needs (childcare, living expenses, books, transportation, etc).
Childcare Options
If you have children, childcare could also influences your choice to become a mature student. Cost, location, hours, staff, staff to child ratios, holiday cover and activities are all factors to check out when selecting childcare during your time as a mature student. Childcare at your educational institution, in the community or from a private source could all be options, so remember to ask if you could receive any discount for being a student.
Available Courses
Where you will return to education will likely be highly affected by what you want to study. Each time you consider an institution look at both the qualifications that are offered from specific courses as well as the classes which make up each course of study. Do the classes interest you? Do you feel the instructors and tutors are well qualified? Are the classes worthwhile for your future career plans? Do any of the courses require significant travel or extracurricular activities? Does the course timetable fit your schedule? Are there any prerequisites for specific classes? Is there any equipment required for specific classes? Do any of the classes have reputations for being worthwhile or worthless? The more you know about particular classes and courses the better prepared you will be for what lies ahead.
Transportation Options
Getting to your classes is another factor to consider when deciding to become a mature student. Are classes held on a particular campus? Do you need transportation to get to off-site activities? Is there parking available for commuters? Does parking require an extra fee? Are there public transportation options available? Will commuting to classes leave you enough time to get to work, childcare or any other commitment? Is there any option for distance or online learning instead of commuting to classes? The answers to these questions could significantly affect your ultimate decision about where to return to education.
Sources of Study Assistance
Many mature students worry that they will be overwhelmed by their coursework. Investigating sources of study assistance, from specific university offices dedicated to offering assistance to course tutors to informal tutors to study groups with other students. Consider how comfortable you would be seeking assistance from each source should you need it, or how comfortable you would be seeking out your own source of study assistance. Also consider if you would be comfortable offering assistance should anyone seek you out for help.
Support for Mature Students
Many universities and other educational institutions have dedicated offices or staff members to offer support to mature students, as well as run specific orientation programmes and even social activities for mature students. If you feel that you would benefit from such specialised support then investigate your options as you consider which institutions you would like to attend as a mature student.
There are many practicalities to consider when becoming a mature student. Fees, financial assistance, childcare, available courses, transportation, study assistance and support for mature students are all factors which influence mature students' decisions about when and where to return to education.
You might also like...