How to 'Fit In' as a Mature Student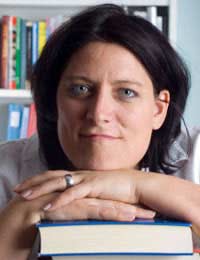 Many adults who consider returning to education as mature students worry that they won't 'fit in' with other students. Yet it is estimated that over 60% of undergraduates in the UK are over 21 years of age, so it could easily be argued that mature students are the norm! Even if it doesn't always feel like it, there are many things that mature students can do to fit in with others of all ages and to make their educational experiences even more enjoyable.
Knowing their own priorities, celebrating diversity, connecting with other mature students, joining student organisations and even taking a test run at returning to student culture will all help mature students settle in and feel at home whenever and wherever they may return to education.
Knowing Priorities
Mature students usually have a lot going on in their lives, from education to employment to family life, so it is understandable that many hesitate to add more to their already full schedules. But turning down invitations to outings, events and group activities can leave mature students feeling isolated.
Before returning to education mature students should outline their priorities and plan how much time they have to devote to extras that will help them achieve their goals. If a student knows that (s)he has time to spend on something that will add to these priorities then (s)he'll be more likely to engage in these activities, and engaging in activities can often be the key to mature students feeling as though they fit in.
Celebrating Diversity
It would be understandable for mature students to assume they have little in common with younger students, but avoiding people because they are younger is no better than people avoiding mature students because they happen to be older. In fact, mature students would do well to look at what each individual can add to their lives regardless of that individual's age. Finding a common interest, asking for study help and offering practical skills are all ways that students can connect with each other. Celebrating this diversity of ages and talents is a positive way for mature students to make the most of everything, and everyone, that they encounter when returning to education.
Connecting With Other Mature Students
Sometimes mature students may feel that they could use the support of other mature students who have the same stresses and pressures and can offer more specialised support. Many educational institutions have offices and organisations dedicated to mature students which should be these students' first stop when looking to find similar students. If there is no such existing resource then mature students might decide to form their own. Taking the lead and providing such a service to other mature students will no doubt help all of those interested in the group feel more at home and is if they are making progress with fitting in.
Joining Student Organisations
Another way for mature students to fit in is to formally join student organisations devoted to subjects or issues that the student feels are important or enjoyable. Other organisation members will presumably be there for the same reasons so these groups can be great places for mature students to meet like-minded individuals. Mature students may also find that have the skills needed to help run such organisations, and that by taking on additional roles and responsibilities they can contribute to the wider student community as well.
Taking a Test Run
Even with a plan on how to fit in among a general student population, those interested in becoming mature students may not feel confident that their plans will achieve the desired results. These individuals might find that taking a test run at student culture will put their mind at ease. Attending events for prospective students will help individuals find out more about student life at a given institution.
Enrolling in just one course, or taking an interest-only course at that institution will also allow prospective students to get a better feel for the general community, as will attending events that invite members of the general population such as lectures and film screenings. Finally, enrolling part time or with a flexible schedule rather than as a full time student might give individuals who are especially hesitant more time to get used to student culture without the pressures of a full-time academic schedule. With less pressure these students might feel more open to joining in and socialising, therefore having more opportunities to fit in with their peers.
Individuals considering becoming mature students may be especially anxious about 'fitting in' with other students. By knowing their own priorities, celebrating the diversity of the student population, connecting with other mature students, joining student organisations and even taking a test run at student culture mature students can fit in and find homes wherever they choose to study
You might also like...