Getting a Place at University as a Mature Student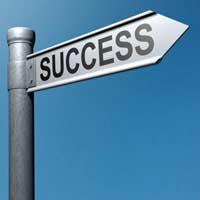 Mature students decide to return to education for many reasons including career advancement, personal fulfillment and general interest. But whatever their reasons, many mature students worry that they won't be able to attend the university of their choice because they'll somehow be missing the requirements to get a space on a course.
It can be confusing for mature students to figure out what is required of them, especially if they left school a long time ago or with few or no qualifications. Tracking down certificates, researching course requirements, getting in touch with mature student organisations and contacting university admissions offices are a few of the steps that mature students can take to increase their chances of getting a place at university.
Tracking Down Certificates
Mature students must get their certificates in order when applying for a place at university. Contacting the school at which exams were taken is a good place to start. If the school can not provide confirmation of the certificates then contacting the organisation which issued the exams and/or certificates is another option. If the school no longer exists then contacting the relevant educational or local authority for further information about where old records might not be kept is a good idea.
Some mature students may find, after contacting all pertinent authorities, that they are still unable to produce confirmation of exam results and/or certificates. When this is the case then contacting the university and discussing the specifics of the mature student's case is advisable.
Researching Course Requirements
Each university, and each course at university, may have different requirements of incoming students. Mature students should give themselves plenty of time to find out about these requirements and how their own experiences might fulfil these requirements. Many universities are willing to accept mature students with alternative qualifications from those that are expected of today's secondary students.
Mature students may also wish to take study skills courses prior to applying to university as such courses not only allow mature students to brush-up on their own skills and become comfortable in the classroom setting but help to prove to universities how serious the student is about education. These courses can also act as a gentle re-introduction to education prior to a mature student studying for the prerequisites needed for university courses as well.
Getting in Touch with Mature Student Organisations
Once a mature student has his or her certificates in order and understands what is required prior to applying for a place at university, contacting that university's mature student organisation is a good idea. This organisation exists solely to help support mature students and should be able to provide further information on the application process.
If a university does not have a mature student organisation it may still have an officer devoted to mature students' concerns or another office which looks after mature student concerns, so it is always worth mature students contacting a university to inquire about mature student affairs prior to formally applying.
Contacting University Admissions Offices
When a mature student has completed all possible background research about course requirements and their own qualifications it is time to contact the university directly. Most mature students prefer to contact the admissions authorities several weeks or even months ahead of applications deadlines so that they have plenty of time to finalise their applications and have their own specific questions answered. Mature students may also want to check if there are specific application procedures for those who have untraditional qualifications or will otherwise be applying for a spot with unique circumstances.
Getting a place at university will require a lot of preparation for mature students. Tracking down certificates, researching course requirements, getting in touch with mature student organisations and contacting university admissions offices are all important steps for mature students to take when applying for a place at university.
You might also like...