Extra Curricular Activities that Can Boost Your Career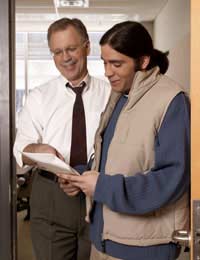 It's a safe bet that as a student you know at least one over-achiever who wouldn't even contemplate joining an activity if it won't help boost his or her CV. While it's easy to poke fun at these one-track minds there may actually be a lot that you can learn from them. In fact, employers often look for students who were able to complete their coursework while engaged in outside activities for two main reasons: joining extra-curricular activities means that the students had a chance to hone their skills and gain experience. And none of it was at any cost to the company!
Hone Your Skills
Extracurricular activities, whether they include joining a sports team, working on a student newspaper or becoming active in a student botany club, all offer students a chance to hone the "soft skills" that employers look for in potential employees. These skills include decision making, relationship building, communicating with others, organisation (of time, people, resources, etc.), responsibility, problem solving, team work, independence and maturity. These are skills that are best learned by doing, and students who were active in extracurricular activities can demonstrate that they had a chance to practice all of these and more on a regular basis. Students who took on roles of responsibility within their activities, such as a director of a student production, editor of a student publication, president of a student club or captain or a sports team, should be sure to advertise these positions as they show an even greater commitment to an activity and therefore the successful acceptance of greater responsibility.
Gain Experience
Students who are or were active in extracurricular activities are a safe bet for employers because they have experience. Even if the student has never held a paying job, an employer can be relatively assured that the student has worked with a variety of others with different personalities and work ethics, has worked with others from different ethnic and cultural backgrounds, has had a chance to put their classroom learning into action, has had time to personally grow and mature and has had a chance to reflect on their own interests, preferences and ultimate career choices. These students are therefore better candidates than those who can not account for their free time in a productive manner and may have had little interaction with others in a "working" environment.
Get Involved
Think you're ready to get involved with extracurricular activities? Excellent! There are hundreds that you can choose from, so don't feel limited by the organisations, societies and clubs offered at your college or university. If you take drama, singing or dancing lessons, volunteer in your community, publish short stories in magazines, write a column for your local newspaper, routinely fundraise for a good cause or do anything else that requires commitment and productivity then you are already engaged in extracurriculars. These activities will also give you a ready-made referee when it is time to apply for a university or post-graduate programme or your first full-time job. The director of your activity will no doubt be able to give you a glowing report, and you may even be able to have someone else involved write you a character reference. And aside from anything else, you'll make some new friends, have some new experiences and hopefully enjoy a whole lot of fun!
You might also like...
Thanks for the article. I've gained from it. It's really wonderful.
Ife-luv
- 13-Mar-11 @ 8:40 AM