Commuter Services Available at University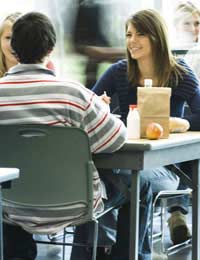 With the number of students living at home during university rising higher every year, many universities have organised Commuter Services offices to assist commuters with their unique needs. Sometimes these services are centralised in one main office, though they may be spread across existing offices and departments as well. Regardless of where they are located, commuting students should seek out the services that they require, and if they aren't available then these students should organise and ask for change to ensure that they get what they need.
Transport Assistance
It may seem funny, but one of the biggest areas that commuting students need help with from university administrations is with their transport issues. Though commuting students will travel from their homes to the university on their own accord, once they arrive on campus they may need help with things such as:
Obtaining a parking permit for guaranteed parking
Finding/securing a parking space
Catching a shuttle bus/van from far away car parks to university buildings and back again
Catching a shuttle bus/van between the university grounds and public bus or rail services
Purchasing discounted public or private bus and rail tickets
Help with minor car repairs on campus (oil, de-icers, ice scrapers, tire patch, etc.)
Assistance calling for mechanics or a towing service for cars with more serious problems
Information on daily car pooling or ride sharing with other students from nearby areas
Information on holiday car pooling or ride sharing with other students from nearby areas
Secure racks for bike parking
Information on University Dining
University dining halls are included in the "room and board" fee charged to students living at the university, but commuting students usually are not required to eat on campus or pre-purchase meals and snacks in the dining halls. Commuting students should check with their universities concerning:
Flexible meal plans that will allow them to pre-purchase a certain number of meals per week/month/term
Adding money to their student cards to be able to purchase meals and snacks as desired
The availability of refrigerators, microwaves and/or full kitchens to store and prepare food brought from home
Commuting Student Organisations
In addition to offering commuting students needed services, many universities also offer dedicated commuting student organisations. The purpose and mission of these organisations may differ across universities, though once these organisations are approved by the university they are generally entitled to perks such as:
Funding for a specific room or area in which commuting students can relax between classes and appointments
Funding for activities in which commuting students can get to know each other and the rest of the university community
Social programmes at the university and in surrounding areas
Educational seminars of interest to commuting students
Commuter services at universities will probably differ from institution to institution, but at the very least some sort of assistance should exist for commuting students in the areas of transportation, meal planning and socialising/organising. If no identifiable services exist, commuting students should consider organising themselves and taking the initiative to investigate the kinds of problems that commuting students have and how they feel the university could help them. Armed with research and a coherent pitch for services to meet their unique needs, no doubt universities will listen closely to commuting students and do all that they can to help.
You might also like...