Starting your Own Society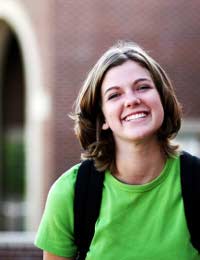 Although university unions usually offer a very wide range of clubs and societies for students, you may occasionally find that your own favourite pastime or hobby is still unrepresented. That needn't be the end of the story, however; unions generally provide the option of founding another society. In this article, you'll find out how to go about it. Although unions can differ substantially in their administrative process, there are generally four simple steps to establishing a successful new society
1. No Copy-Cats
It's obvious that your society needs to be something new. It is highly unlikely that a Union will want a duplicate of another club, or even one which campaigns or runs on similar principles. So when you apply to begin a new society, you need to ensure that it really is something new! You'll also need to consider what events, if any, your society will run, as well as what financial and logistical resources it will require.
2. Gathering Support
Leading on from the previous step is the very important process of gathering support. If you apply to a Union to start the Haircombing Society (to take an extreme example), it's likely they'll ask you to prove you have sufficient interest from your fellow students before they start to take your suggestion seriously. Many Unions require at least ten confirmed members before they will accept applications, so it's worth ensuring your fellow university students won't just shrug their shoulders apathetically and head back to study – or to the bar. You may want to consider publicising the foundation of your society with flyers and posters, though you should check whether this is within the rules of the Union constitution first. At some universities, societies are required to gain a certain number of new members each year, so you may need to plan how your society will sustain its attractions beyond the first flush of excitement!
3. Get Constitutional
Assuming you have a genuinely novel idea for your society, and sufficient support to get it up and running, what comes next? Well, many Unions will require you to write a constitution for the society. Thankfully, this shouldn't be too difficult a job, as most Unions will also provide a standard template which you can adapt to fit the needs of your society. However, whatever you choose to add cannot contravene the overarching constitution of your university and its Union. Your society also almost certainly will need to be open to all students. Try to keep it fairly simple if you can, as you'll need to hand over control of the society to other students in the future. Having to explain lots of arcane rules will make the process tricky.
4. Power Share
Although this varies greatly between different universities, it is likely that when you submit your final application, you will need to have appointed officers for the society. At the very least, this will mean appointing a President, a Treasurer and possibly a Secretary. However, at other universities, you may need to appoint more officers, so that as a Committee you can administrate the Society properly. With large amounts of Union money flying around the different clubs and societies, this is an understandable requirement. You will need to ensure that the society has the right leaders who can use money efficiently, publicise the events and benefits that the society offers, and conduct elections for new officers transparently and fairly.As you can see, starting a new society is not necessarily a simple process. It could have a negative impact on your academic study as well as your social life. But that downside should be compensated by a vibrant new environment for you to enjoy your university life with a group of like-minded fellow students. And, assuming your application is successful, and the society becomes established, just think: you'll go down in history as the one who began it all, so many years ago. Who wouldn't want to leave such a legacy?
You might also like...