Finding a Part-Time Job That will Suit You the Most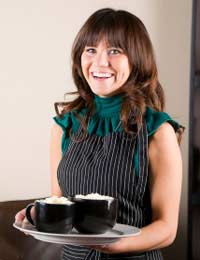 Many students take on part time employment while they study, but why a student selects a particular job may depend upon several factors. Payment, time restrictions, the ability to learn new skills and networking for college or a future career are all factors that usually influence a student's employment selection. If you're thinking about taking on a part time job, first decide why you want to work and you may discover that you can narrow down your job search a little. This will save you time and energy in scouring job postings on a regular basis.
Payment
Some students don't care what kind of work they do, they just care about how much money they can make. This in itself is not a bad thing, after all modern life can be expensive and students have expenses just like any one else. However, many jobs include benefits that are non-monetary so payment should really only be one factor in deciding what type of employment to take, not the sole deciding factor.
Time
Students have limited time for employment, there is no way around this. At most students can take on part time jobs because at the very least they need to attend classes and study part time. Different employers may consider "part time" to mean different things, so students should be honest about the time they can devote to a job from the outset. Some students are able to work mornings or afternoons, full days every few days, only on weekends, only on school holidays or only summer jobs. Older students may find that they can work in the evenings or even a night shift. However, if work is going to cut into what was usually a student's sleeping hours, students should be certain that they can manipulate their sleep patterns successfully before accepting a job.
New Skills
Many students look for a part time job in terms of how it will prepare them for the future. Younger students interested in university or older students interested in a career often used part time employment as a way to gain practical skills or practice skills they already have. For example, students interested in child care may take a part time job that involves working with kids. Students interested in tourism may select a job at a hotel or tourist attraction. Students interested in languages may take a summer job abroad. Finding a part time job that can teach new skills is not necessarily hard, but it does require a student to know what (s)he wants out of the experience.
Networking
Most students use part time work as a way to network. Whether a student simply wants a good reference or (s)he wants to make contacts for future careers, there's no harm in looking at a part time job as the first stepping stone. Students should always remember, though, that every job requires their best effort in order to produce the best results and make the best networks, so whatever job they take students should be prepared to work hard at.
You might also like...