Questionnaire: Do You Have a Professional Image?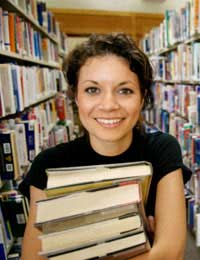 Your image is the person you project to the world. It involves the clothing you wear, words you speak, friends you keep and more. Most students don't worry to much about the image they project, but this is a mistake. Cultivating a professional image while still a student could help you make connections and find work later.
To help you reflect on your image we have created the following questionnaire. Answer each question honestly and then count up your "yes" answers. Match the total number to the explanations at the end to find out if you have a professional image.
Questionnaire
1. Do you take care with your clothing and general appearance (clean, neat, etc)?
2. Do you keep your hair and nails in good condition?
3. Do you answer your phone in a polite manner?
4. Is your answer phone and/or voicemail message appropriate for everyone to hear?
5. Do you speak with proper grammar and avoid vulgar language in public?
6. Is your email address appropriate and serious enough to give out to anyone?
7. Do you follow through when you agree to new responsibilities?
8. Are you often on time to appointments?
9. Do you limit the messages and photos others may post to you online?
10. Do your written communications include proper grammar and vocabulary?
11. Do you avoid posting inappropriate things to Internet sites/pages?
12. Do you generally attempt to be courteous, responsible and sincere?
Do You Have a Professional Image?
If you answered "yes" to between zero and four questions then you most likely do not have a professional image. You may never have considered that you need to be anything other than a student right now, and while this is true it never hurts to think about your future. You do not need to wear suits and pepper your conversations with technical jargon to cultivate a more professional image, rather simply work on behaving in a way that would be appropriate should a future employer meet you at any time. This includes answering the phone, sending emails and posting anything on the Internet. Strive to act with courtesy and maturity and you will instantly take on a more professional persona.
If you answered "yes" to between five and eight questions then you may have a professional image. You most likely understand that being responsible and showing this to the world is important to be taken seriously by others, but you may not equate such responsibility to all aspects of your life. Reflect on your physical appearance, social interactions, relationships, studies and current employment and find at least one way to portray yourself as more professional in each area. Even just a few small changes can greatly enhance the professional image you desire.
If you answered "yes" to nine or more questions then you most likely have a professional image. You probably understand that everything you do and say gives others clues as to who you are, so acting with a degree of formality and professionalism in all things helps you create a consistent image. You may feel that some areas of your life, for example online interactions or weekend plans, can be more relaxed than others but it is such areas you must be most concerned about. Before taking any actions ask yourself if you would be embarrassed if a future employer or business associate found out about it. If the answer is yes then consider if you would really like to follow through with it anyway.
You might also like...
Hello! As I read the questionnaire, I had find it helpful for the module i am writing right now. This module will be used to as a learning tool for the students since we are not yet allowed for the face to face teaching and learning process because of the pandemic. In line with this, I would like to ask permission to use the questionnaire as one of the learning tools to assess students knowledge of professional image. I am hoping for your positive response to this comment. Thank you!
Jess
- 17-Jun-20 @ 11:25 AM