Reference Letters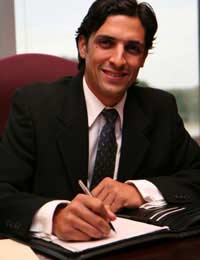 You worked at a fast food restaurant for four years and never burned it down. You typed up countless letters for a solicitor and never once got yourself sued. You were an au pair for three summers and never lost a FIFA Football video game challenge. Sure these are all admirable accomplishments but are they really the kind of proof that you want to use to convince a future employer that you're the best candidate for the job? Don't worry; even if you aren't the most eloquent at tooting your horn own you've got back-up: reference letters from trusted referees.
What are Reference Letters?
A reference letter is pretty much what the name implies – a letter from a past employer or personal contact who can recommend you for a job. You might hear reference letters also referred to as letters of recommendation or letters of reference, but no matter what the name they should all get the job done by highlighting the parts of your education, experience, skills or personality that qualify you for the position you seek.
Who Needs Reference Letters?
Any job seeker needs to be armed with at least two reference letters. Not only do these letters showcase your best qualities, but they act as a reference to verify that you have had the kind of experiences you've detailed in your CV. Reference letters are also handy for job seekers because:
They help speed up the application process since there's no waiting for a referee to call back or put his or her recommendation in the post.
They keep your referees from being contacted multiple times and getting annoyed with the hassle.
They allow your referee plenty of time to craft a glowing reference without the pressure of a quick phone call or urgent email.
They give future employers something concrete to review, pass amongst themselves and keep on file.
They give you a confidence boost when you know you are sending in a stellar recommendation.
Who Should Write Reference Letters?
Perhaps the best way to answer this question is to answer "Who SHOULDN'T write reference letters" - that way the short answer would be just you! Never, ever, no matter what, should you even think about faking a reference letter. Employers will recognise the similarities between your reference letter, cover letter and CV in areas such as voice and tone, vocabulary, sentence construction, grammar and even spelling (or spelling mistakes). Not only will you lose the job, but you'll be branded a liar in the industry as well.
Avoid this certain doom by asking literally anyone besides yourself to write a reference letter. Try to pick people who know you well and will give you a positive review. Tell your referee the exact position in the specific company for which you are applying, give them several weeks in which to write the letter, and provide them with your up to date CV so that they can refer to specific experiences if desired. Consider approaching:
Former employers who can write about your industry experience and work ethic.
Former professors or teachers who can write about your academic experiences.
Former coaches, tutors or mentors who can write about your extracurricular skills.
Friends who can write a personal reference letter relating to your personality.
Reference letters are worth their weight in gold when you are searching for a job. They are positive, quick and to the point, everything a future employer values in documents during the hiring process. Reference letters are so useful, in fact, that when you land the perfect job you'll probably want to share the good news in a thank you note to the referee who played such a large role in your success. After all, you never know when you might need them again…
Studentastic is sponsored by Purely Energy, who have funded a lot of our content. If you are looking for a low cost business energy supplier, take a look at their website.
STUDENTASTIC IS FOR SALE.
This website is for sale [more info].
You might also like...