Getting Along with Co-Workers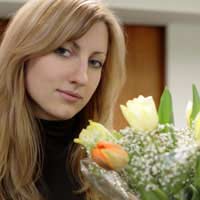 You spend more time with co-workers than you will with family or friends and yet you have absolutely no say in who they are or what they're like. If you think that this sounds like a raw deal then take heart because you're not alone. Most of us would jump at the chance to hand pick our co-workers but sadly this is a fantasy scenario that will probably never come true. In reality we're stuck with who-ever Human Resources hires so we'd better learn to make the best of it - or at the very least lock the sharp objects away in our desks.
Why Should I Worry About My Co-Workers?
A collegial office environment makes for happier, more productive workers. Chances are if you hate going to work in the morning you won't be bursting with enthusiasm for your 10 a.m. presentation either. Working cooperatively with co-workers, rather than in isolation or worse, working while resenting them, will lead to better ideas, more efficient teamwork and a general rise in productivity. Plus, if you're the one who works to make this happen the higher-ups will be sure to notice you.
What If I Don't Want to be Best Friends with My Co-Workers?
No one is saying that you must be best friends with your co-workers and spend your weekends painting each other's houses, or nails. Being collegial simply means treating everyone with respect and giving everyone a fair chance. If it turns out that Anne from Accounts really will hunt you down for using her tea mug then take a hands-off approach and move on. If, however, Carl from Copywriting belittles your hardest efforts and mocks you in a team meeting, then you must be the adult who deals with it honestly and appropriately.
So How Do I Make Sure I Get Along with My Co-Workers?
To paraphrase Aretha Franklin, a little R-E-S-P-E-C-T goes a long way in an office environment. Probably the easiest way to treat everyone with respect is to give them a fresh start each day. This can be trying at times, but cutting others a little slack and treating them fairly are necessary evils in the working world. Never mock others, gossip at the water cooler or pry into co-workers' private lives. Instead, focus on your work and if tenuous friendships develop when you realise the whole office supports Man U then that much the better.
In addition to being respectful of everyone's personal lives, possessions and ideas, you can work towards a more collegial office by:
Communicating effectively. Give your opinions in an honest and straight-forward manner so that everyone can be sure that they are on the same page.
Using positive language and trying to focus on what went right, not what went wrong. When disaster does strike those responsible generally understand that they are at fault. Don't make them feel even worse by harping on them.
Avoiding controversy. Airing your feelings about tulips is one thing, but the office is not the place to discuss issues such as religion or politics. If you see an argument about non-work issues looming, bring everyone back together by mentioning tomorrow's deadline.
Following guidelines. Most offices will have published documents containing the group's mission statement, employment policies and work practices. Read any handbooks that are given to you and follow all formal workplace policies. This includes policies that describe how to appropriately lodge a complaint or appeal a decision.
Celebrating now and then. Congratulate others when they land an account, send out good wishes to the birthday boy or to bring in a cake for the holidays. A little festive cheer will help melt even the hardest of hearts.
Learning to get along with co-workers is a life skill that will serve you well no matter where you find yourself working in the future. For best results, start each day with a smile and a clean slate. Remind yourself that no one has the power to spoil your day, and if they do, consider looking for a new environment. Your co-workers may never be your best friends, but they shouldn't be your worst enemies either. Good luck!
Studentastic is sponsored by Purely Energy, who have funded a lot of our content. If you are looking for a low cost business energy supplier, take a look at their website.
STUDENTASTIC IS FOR SALE.
This website is for sale [more info].
You might also like...