Creating a CV and Cover Letter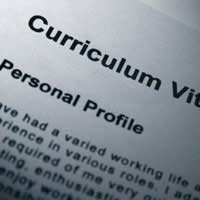 Your CV and cover letter may well be the first things a potential employer ever sees about you so making them sparkle isn't optional. Think of your CV and cover letter as your first impression, an introductory package that recommends you so highly that no one in their right mind would think of throwing them into a slush pile or dropping them into a shredder. Of course we all know that this is the high standard to which our documents should aspire, but actually writing up these masterpieces can be a whole different story. If you don't know where to start with your CV and cover letter, follow these helpful hints and hopefully you'll be so successful that you won't need them again for a long, long time!
Constructing a CV
First and foremost your CV is the tool by which you book interviews. In order for it to be successful, your CV must be efficient, aggressive and most of all true. For a variety of reasons many students are tempted to embellish their skills and experiences but this is a risky venture. With one phone call an interested employer may discover that not only do you not have the proper qualifications for the position, but that you are a liar to boot. If this is the case you will lose out on the job you applied for and run the risk of becoming known throughout the industry. Save yourself these headaches by making sure that your CV contains:
Your formal name, address and contact details.
A truthful educational history including secondary and third level education.
A truthful employment history with a short description of each position that you have held that includes duties and assignments described using strong verbs.
Any awards or honours you may have won.
Miscellaneous skills such as languages or technological skills.
The names, positions and contact details of at least two referees.
Enough technical or industry vocabulary to support your claims of industry experience.
Correct spelling and grammar.
Crafting a Cover Letter
A cover letter is your chance to explain to potential employers why you are interested in a particular position and to build the case that your skills and experiences make you the best candidate for the job. Like your CV, your cover letter should never contain any embellishments or lies, but it is the perfect place to include:
Your formal name, address and contact details.
The formal name, address and contact details of the company to which you are corresponding.
The name and position of the person in charge of recruitment (as listed in the job ad).
A mention of where you saw this job advertised.
Correct spelling and grammar.
Language and content targeted towards the position for which you are applying.
The way your CV and cover letter look is almost as important as what they contain. When you are satisfied with the text of your documents, make sure that you save them in an easy to read font such as 12 point Times Roman Numeral. Print these documents to good quality white or cream paper and send them in a business size envelope so that nothing needs to be folded. Try to use professional looking stamps and make sure you keep signed copies of everything you send. When you bag an interview, make sure to use the same paper, style and format of these documents in your follow up letters. Good luck!
Studentastic is sponsored by Purely Energy, who have funded a lot of our content. If you are looking for a low cost business energy supplier, take a look at their website.
STUDENTASTIC IS FOR SALE.
This website is for sale [more info].
You might also like...