Tips & Advice on Finding Your First Graduate Job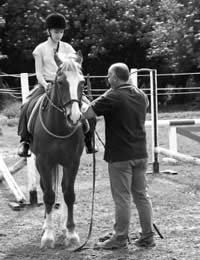 Every student worries about landing his or her first full-time job, but the smart ones do more than just sit and fret. If you've got employment anxieties running through your mind, use your nervous energy for something more productive than biting your nails by getting a jumpstart on your job search. Gather your thoughts, gather your documents and gather your courage because it's sure to be an exciting ride!
Gather Your Thoughts
The first step to finding your first job is to clarify the type of job for which you are searching. There's no sense investing time and energy in a search that ends with something that won't suit you. Before anything else, gather your thoughts and decide:
In which industry you are hoping to work.
The type of environment (corporate, laboratory, non-profit, etc.) in which you are hoping to work.
The optimal working hours and schedule that you would like to work.
The type of health, dental, holiday and over-time benefits you would expect.
How your educational history, employment history and references will help you land a job you'll enjoy.
If you actually have the qualifications for the jobs you desire.
Gather Your Documents
Once you are crystal clear in your own mind about the kind of job you would like to find, gather the necessary documents to help make it so. Throughout your job search you may be asked for all kinds of documentation, including:
An up to date cover letter and CV.
Samples of academic work.
Published writing clips.
Educational diplomas and degrees.
Successful training certificates.
Letters of reference from previous employment.
Letters confirming work experience or voluntary experience.
Gather Your Courage
Once you've got your mind made up and you've collected all of the necessary documents, gather your courage because it's about time to step out into the big, bad world. At this point you've done everything you can on your own, so now you need to enlist the aid of others to help you find the first job of your dreams. When you're ready, be sure to:
Register your CV on internet services.
Drop in to your local Job Centre Plus.
Contact Connexions Direct.
Enlist the aid of a recruitment agency that specialises in your chosen industry or the location in which you are hoping to work.
Ask family and friends if they know of any openings that might suit you.
Start using the network of contacts you put together during your education, part time jobs, summer work, work experience and voluntary experiences.
Finding your first job can be a nerve-wracking experience as you wait for the right job ads to show up, you wait to be called for an interview, you wait to hear about hiring decisions and you ultimately wait for the job offer for which you've been praying. Don't add any delays to this process by failing to know your own mind, failing to assemble necessary documentation or failing to use the resources that are there to help. As soon as you know that you are ready to seriously consider full time employment, begin following these tips for finding your first job and there will be no doubt that your industriousness will be rewarded. Good luck!
STUDENTASTIC IS FOR SALE.
This website is for sale [more info].
You might also like...