Independence While Living at Home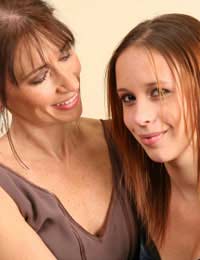 Many university commuters worry that living in the family home will mean that they will revert to the same lifestyle that they had at age five. Images of Mum making them eat everything on their plates or Dad waiting up for them to get home past their curfews may dance in the heads of commuting students, but these fears are generally unfounded. Most parents recognise that a university student living at home is still a university student and as long as everyone treats each other with respect, the arrangement can work out quite well. For university commuters, independence while living at home is not necessarily a right, but as long as they act like adults, chances are they will be treated as such.
Respect the Family Home
Respect is the one ingredient that cannot be left out of the recipe for a happy home while university commuters are still in residence. Parents and siblings must respect that their child is now a commuting student and thus an adult, and students should respect that they are now allowed, not required, to stay in their parents' home. Respect should be shown by, and for, all family members with common courtesies such as:
Calling if they are going to be late
Asking if anyone needs anything while they are running errands
Keeping noise levels low when others are working
Pitching in to keep communal living areas neat and clean
Calmly discussing disagreements rather than yelling and screaming
Introducing all friends and co-workers that are invited to the family home
Giving a general description of where they are going before they leave the home – even if it's just a simple "I'm going out for the evening"
Avoid Freeloading
Many students live at home during university to avoid spending money on accommodation costs and/or going into debt for their university lifestyle. This, however, does not mean that students should be freeloading off of their parents or siblings. Even if parents do not request students complete certain chores and pay into a family fund for supplies, students should recognise that they are adults and receiving certain perks by living at home, and thus should attempt to pay at least a nominal monthly amount for:
Rent
Utilities used
Groceries consumed
Laundry and ironing services
Other tasks that family members help with throughout the month
Social Life
Perhaps the one thing that strikes fear into the hearts of university commuters is the thought of attempting a social life while living in the family home. Again, these fears of reverting to a five year old, or even a fifteen year old, are unfounded. Students considering living in the family home during university should be proactive about their living arrangements and discuss their fears and ideas with their parents. Before jumping into these arrangements, students should talk to their parents about:
Their expectations to come and go as they please
"Visiting hours" at the family home in which they can invite friends and co-workers over to socialise
Curfews – or the expected lack of them

Students should also be prepared to discuss that there may be instances, both innocent (bad weather) or not so innocent (raging party) in which they will not return home at all on a given night

Rules about overnight guests of both sexes
Family guidelines about parties and gatherings at home
Independence while living at home is something that all university commuters should expect, but to a reasonable degree. The family home will never become a commuting student's private entertaining area, nor should a student expect it to be. Remember, the family home is still for the family, but university students are now being allowed to stay there – so they shouldn't make their parents regret this agreement!
STUDENTASTIC IS FOR SALE.
This website is for sale [more info].
You might also like...
It's a very fine line, and continuing to love at home after you start uni, when your friends are in hall or flats, can seem constricting. Be you do need to renegotiate the unwritten contract with your parents. You're an adult now and should be treated that way. In return, you also have responsibilities to fulfil. Do it that way and it can be a very workable arrangement.
Jeff
- 10-Oct-12 @ 12:04 PM