Make the Most of Your Commute to University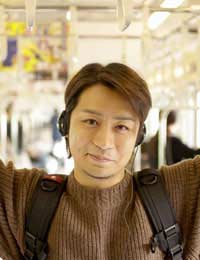 Hours in the car or on the train each day may seem like a waste of time to a busy university student, but commuting to and from campus needn't be lost time. In our multi-tasking world there are plenty of activities that you can complete while driving or sitting on the train, and in fact taking public transport frees you up for even more important tasks. If you are lamenting the long hours you spend travelling each morning and evening then take heart, there is much you can do to make the most of your commute.
Relax
For many students, a relaxing commute can help ease them into the morning rush or wind down after a hectic day. The key to staying relaxed is to enjoy the moment rather than worry about what you could or should be doing otherwise. Many commuting students enjoy spending their travel time:
Listening to a favourite radio station or playlist.
Listening to a book or poetry read aloud on a CD.
Reading the newspaper.
Reading the latest fictional bestseller.
Reading a magazine.
Surfing the 'Net on a mobile phone or Blackberry.
Meditating, or using a CD to learn meditation.
Sleep!
Prepare
Preparing for a busy day or evening is another way to make good use of your commuting hours. With your life in order, you won't need to spend the rest of the day remembering what to do or where to go. Consider:
Making a To Do list.
Reviewing your daily or evening appointments (including your class schedule).
Balancing your chequebook.
Catching up on cards, letters or other correspondence.
Making doctor, dentist or salon appointments via your mobile.
Rehearsing for presentations or interviews you have coming up.
Getting ready for group meetings or projects.
Work
With the right supplies and the right type of commute, some students can get a significant amount of work done during their travelling hours. If you want to work during your commute, remember to take public transport so that you can focus all of your attention on your assignments, and try to relegate short tasks for this time so that you can finish them before you arrive at your destination. Think about:
Outlining a paper or presentation.
Using you mobile phone or Blackberry to access the Internet and send important emails or conduct light research.
Finishing an article, chapter or other assigned reading.
Drafting a short paper.
Proofreading finished papers.
Organising lecture notes.
Collating, stapling or covering assignments that must be submitted.
Commuting to university may seem like it eats into a lot of a student's work time, but if used creatively this travel time can provide just the right amount of free time to relax, get organised or finish some small work projects. Obviously commuting via bus or train allows a student to focus on their tasks exclusively, but even if a student is driving to campus there are still several activities that they can arrange to make the most of their commute.
Fitting in small assignments, getting To Do lists and lecture notes organised, or just getting an extra half an hour of sleep are all perfect activities for a student commute. Or, fit in some relaxing reading and try to ease into or out of your day gently. No matter what you decide, just remember that you can make the most of your commute to university no matter how you decide to use your time.
STUDENTASTIC IS FOR SALE.
This website is for sale [more info].
You might also like...