About Our Site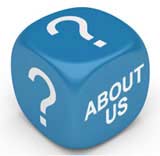 Studentastic was formed to offer a unique reference point on how to survive as a student.
Becoming a student is a huge step in anyone's life - there are many things to deal with, such as exams, meeting new people and making new friends, dealing with life away from home, and many other highs and lows. That is why Studentastic exists: to make sure your life as a student, whether old or new, goes as smoothly as possible.
We realised that much of the information available about being a student was incorrect or not at all relevant to today's society.
That's why we have made sure that all the information on Studentastic was written by experts who have been students, and by people who are still students. That's why you can be sure you are reading up-to-date and relevant articles.
Becoming a student is a big change in lifestyle, we hope that because of our love for creating informative reading, your change will be much easier and the transition smoother.
So, next time you are struggling to find inspiration for that paper that's due, or you need to know a tactful way to end a relationship, or you are upset at moving away from home - you can come here, to Studentastic, and find out everything you have ever needed to know about life as a student!
Related Articles in the 'Site Information' Category...