Get Yourself a NUS Card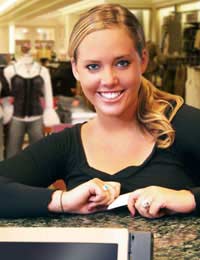 The National Union of Students (NUS) represents over 5 million students across the United Kingdom who are involved in higher or further education. This makes the NUS one of the largest student organisations in the world. As it works on behalf of students, the NUS recognises that students often live on a shoe-string budget and have devised a system of membership cards that offer students a host of assets and discounts. A selection of three cards is now available for students, each offering a number of different benefits. If you are looking to save some money and access exclusive deals, find out today if the he Associate Card, Extra Card or Democracy Card is right for you.
Associate Card
There are two types of NUS Associate cards, those for students currently enrolled in year 12 or 13 at school and those for students currently studying with a select group of professional organisations. The Associate Card costs £7 for students and £10 for professionals. These cards act as a valid student ID, entitle the bearer to discounts in national chain stores and receive emails containing information on further discounts, student news and special student advice. Membership forms are available online or call the Associate Card Hotline at 0845 217 7714.
Extra Card
Current students, including those studying with the Open University, are eligible for Extra Cards. These cards cost £10 and can either be ordered online or through your specific student union. In fact, the Extra Card also now encompasses the International Student Identity Card (ISIC) (a £9 cost on its own) so it can be used both throughout the United Kingdom and abroad in over 100 other countries to help students save money and take advantage of a number of great offers and competitions. Ticketmaster, Subway, Superdrug and McDonalds are just a few of the vendors who accept Extra Cards and offer discounts to the bearers. Before using it, however, you will need to activate your Extra Card online. All instructions will be included with your new card.
Democracy Card
The Democracy Card is the only NUS card that does not entitle its bearer to special deals or discounts. Instead, the Democracy Card is intended only as a form of student ID so if you already have a college or local student union card then you don't necessarily need the Democracy Card. It is free of charge, and does allow bearers to register online to receive all NUS e-newsletters. It also acts as identification for bearers to access local student union facilities, vote in elections and take part in activities, events and conferences. However if your own student identification card already entitles you to such things then you won't need to duplicate it. Check in with a member of your student union to see what you can already access.
Cards from the National Union of Students are valid from September to September, so buying one early will help you save money throughout the academic year. If an NUS card is lost, a replacement fee may be applicable. For more information on NUS cards, visit the National Union of Students online at www.nusonline.co.uk or drop in to your own student union for further information. Enjoy!
You might also like...
@Paul - you would have to contact the NUS directly via the link
here
. I hope this helps.
Studentastic
- 22-Apr-15 @ 2:04 PM
I am currently doing a long distance course on medication, then further long distance courses after this as I have already gained a level 3 diploma in Health and social care. I am also looking to do a course on assisted therapy. Would I qualify for a nus card at the moment. Regards
Paul
- 20-Apr-15 @ 10:37 PM
@orchid - you can apply online via the link
here
. I hope this helps.
Studentastic
- 16-Feb-15 @ 2:43 PM
please could you send me an nus card application form.
orchid
- 14-Feb-15 @ 10:10 AM
@Nic - you can find out if you qualify
here
. I hope this helps.
Studentastic
- 3-Feb-15 @ 2:36 PM
Hi I am about to book an online food & Hygiene course.I will be a mature student.Am i entitled to a NUS card?
Nic
- 2-Feb-15 @ 12:13 PM
@Mish23 - You can go through the NUS website to see if you quality or as stated in the article membership forms are available online or call the Associate Card Hotline at 0845 217 7714.
Studentastic
- 12-Nov-14 @ 10:38 AM
I am doing three online diploma course7ns how do i find out if qualify for a student card and how
mish23
- 11-Nov-14 @ 4:50 PM
@vivskidd as far as I know, yes you still need one. If you are applying online you can upload a JPEG ( less than 125 kilobytes in file size (have a dimension of 340 pixels by 453 pixels) and show only your full face with you looking directly at the camera, and with no hair covering eyes or eyebrows and definitely don't wear sunglasses! You need a light background, and you should be alone. Hope this helps.
Studentastic
- 13-Oct-14 @ 9:54 AM
Does the nus card no longer require a photo
vivskidd
- 12-Oct-14 @ 1:34 AM
i am a studentcan i have an application form for a NUS card please
beauty
- 11-Oct-14 @ 3:13 PM
@psb, it tells you in the article which number to ring and how to apply.
Frankie
- 30-Sep-14 @ 10:05 AM
My daughter is enrolled in a private college in Merseyside . They do not issue ids or have a student union. Can she apply for a NUS card and if so how does she do this ? Thank you.
PSB
- 29-Sep-14 @ 2:17 PM
Hello I need a nus number With the letters at the beginning Can you advise me which nus card to apply for and how to apply Thanks Helen
please could you let me know how to apply for a student discount card please. I have started a course at NCN Nottingham Clarendon College in catering and I am not sure where to get these cards from. Thank you for your help in this matter. Chelsie Gash
chels
- 28-Sep-14 @ 1:53 PM
I BOUGHT A NUS CARD AT COLLEGE HOW DO I ACTIVATE IT ONLINE?
JAMES98
- 26-Sep-14 @ 3:07 PM
how do i get a nuc card please?
goonzie
- 24-Sep-14 @ 4:01 PM
I start a 3 year course @liverpool university in October, I am a mature student doing a distance course, does this entitle me to an NUS card. Will it be in my welcome pack @ my 1st class or can I apply for one ??
Annie
- 15-Sep-14 @ 12:26 PM
I am a 16 year old student studying childcare at New College Nottingham Basford hall I have recieved a letter stating that I am entitled to a free card because my father is a single parent on a low income i have followed the link on the letter but it says i have to pay £12 and there is no box to tick to geta free card can you assist me with this issue Thank You in advance Natasha Jane Morton
Munchkin
- 14-Sep-14 @ 5:14 PM
I am a student at New college Nottingham/Basford Hall, my father is a single parent and i have recieved a letter saying i am entitled to a free Nus card i have been on the website but keeps telling me it costs £12 how do i get a free card Thank you in advance for any assistance Natasha Jane Morton
Munchkin
- 13-Sep-14 @ 11:50 AM
hello what is the website I need to go on to get a nus card
goody
- 5-Sep-14 @ 1:54 PM
I'm a 56 yr old and doing a 1yr college course is it worth me getting a,nus card and if so which one ?
n/a
- 29-Aug-14 @ 9:02 AM
How do I apply for an NUS card?
can you advise how i can apply for a NUS card please online
sally
- 12-Aug-14 @ 5:04 PM
Hi, Could you please tell me if NUS Extra cards can act as a valid student ID? To open bank accounts. Do they bear photograph and signature? Thanks.
suzich123
- 3-Jun-14 @ 1:40 PM
hi Can you give me information on how to get a NUS card please, can you send me a apllication form Regards Yassin ZAIM
actor
- 17-Apr-14 @ 12:57 PM
How and when can i get a nus card
hello what is the website I need to go on to get a nus card
How do i get a nus card please, George
gud
- 22-Sep-13 @ 11:05 AM
How do I apply for a NUS card so i can get discount in different stores ?
Kupton
- 20-Sep-12 @ 5:18 PM