What Are My Options for Student Accommodation?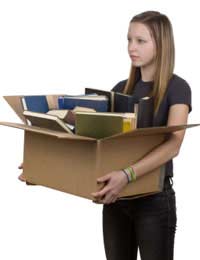 Q.I am confused about university accommodation!
Basically, I've been accepted into all my choices for courses starting this September 2009. I want to live with my boyfriend, however, so what are my options? Any help would be so greatly appreciated, no one else seems to be able to help me!
(D.B, 18 April 2009)
A.
Student accommodation options will differ depending on which university you choose to attend, so the first step you need to make is to decide which course you'd like to take. When you've done this, get in contact with the university's accommodation office as soon as possible (or, according to their instructions) to begin discussing available housing. Make sure that you are clear that you'd like to live with a particular person, and that this particular person is of the opposite sex. There may be restrictions on one or both of these conditions, so if you are dead set on only living in this arrangement then you need to make it clear from the beginning. This will leave you plenty of time to find alternatives if the university can not cater to your situation.
If you do need to find options other than university housing a good place to start is with talking to local estate agents and by looking in local papers and websites. Private rentals will be subject to fair market prices and will need to conform to legislation regarding health and safety, so doing your homework on these subjects will ensure that you get the kind of accommodation you deserve. Again, be upfront that you will be living with someone else and that this other person is of the opposite sex. This may influence the type of accommodation that is available to you. Depending upon your circumstances, buying (or your parents buying) an investment property for you to live in might also be an option.
However, some university's may require their younger students to live in their own accommodations or you may be in receipt of a grant or other funding that requires you to live in a specific arrangement. If this is the case then there will be little recourse for you but to comply to these rules - or give up your space at the university or for the funding.
But before you discount anything in favour of living with your boyfriend, remember that your education should be the most important thing to you right now and a few months of living apart isn't worth ruining your future over.
STUDENTASTIC IS FOR SALE.
This website is for sale [more info].
You might also like...